Jovian Impacts Detection Software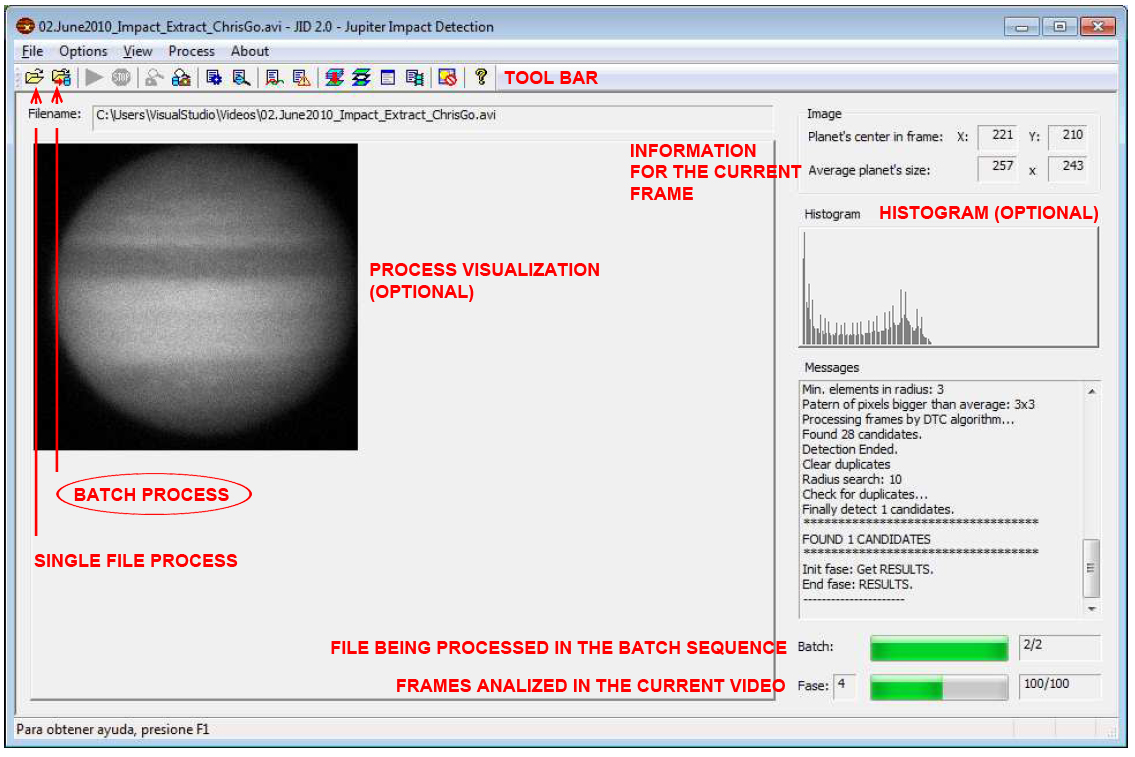 Help on using Jovian Impacts Detection (JID) Software
The software allows to open video files and search for impacts providing quickly a reduced list of candidates. It also provides the capability to run as a batch process able to process several dozens or hundreths of video files in a given directory.

The following figure shows the Main Graphic User Interface of the program (click on the figure to show at high-resolution).


The software has been tested using all the impact videos from June and August 2010. Default values in the configurable variables detect all the previous impacts. Each candidate is shown with a light-curve for visual inspection. The batch mode has been tested with several dozen videos obtained from the telescopes at the Aula EspaZio Gela with negative detections.

Full manual available: JID 2.0 manual (English), JID 2.0 manual (Spanish)

Video formats:

Known bugs: The program may fail in systems running under Windows 7 when processing sequences of video files.
Back
---
Last updated: 28 November 2012